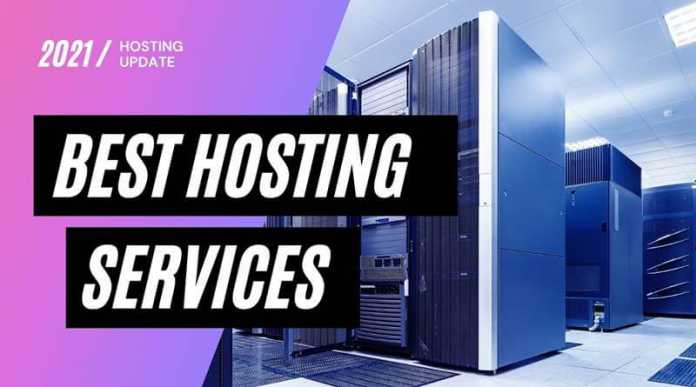 If you are thinking of taking the best web hosting service for your website or blog, then in this post, we will tell you the most popular web hosting companies of 2021.
As you find, thousands of web hosting providers around the world are claiming good service and speed, but most of them are failed to do so. Most of the companies who provide good services have very costly plans, and once those provide cheaper plans, they have very poor services.
What features should good web hosting have?
Service should be trustworthy so that your data will be secure.
Server speed should be better.
Bandwidth and disk space.
Have a backup facility.
247 customer support.
Easy 1-click app installs.
Hostgator became the best hosting provider around the world due to its superior services. It lets you host your website in different countries according to your server choice. It has all kinds of hosting such as shared hosting, reseller hosting, VPS hosting, dedicated servers, cloud hosting, WordPress hosting. You can take any paid plan according to your business requirement.
Hostgator Features:-
24/7 365days support
Money back guarantee up to 45 days
99.9% Uptime
Localized Hosting
Payment from Online Wallet
Support in local language
Bluehost
Bluehost is a very popular and trusted web hosting provider. Bluehost has been hosting since 1996. If your website has any difficulty, then the quick support helps you to fix your problem. For WordPress, it will be best for you if you want to take a good hosting. Bluehost has almost all kinds of hosting services. You can take any hosting according to your business|
Bluehost Features:-
99.9% Uptime Guarantee
24/7 365days support
E-Mail & E-Commerce Hosting
30 Days Money Back Guarantee
1-click app install
Powerful Control Panel
Godaddy is one of the world's biggest hosting providers. Godaddy is one the most common name comes in your mind when you think about hosting providers. It's the most trusted web hosting provider, so most web developers rely on them. Godaddy has all sorts of hosting plans for small and big businesses. Initially, the plan seems to be a little economical, but it becomes a little costly at the time of renewal.
Godaddy Features:-
Award Winning 24/7 Sales & Support
99.9% Uptime Guarantee
Add-ons(WordPress, Drupal, Joomla, etc)
Professional email
Help support in local language
Resellerclub
Resellerclub.com has become a very famous web hosting provider in recent years due to its services and affordable plans. It provides plans such as hosting, servers, cloud hosting, professional email, website builder, security. If you are looking for good web hosting on a low budget, it will be the best option for you.
Resellerclub Features:-
99.9% Uptime Guarantee
24/7 support
Money back guarantee up to 30 days
1-click app install(WordPress, Joomla, Drupal, Magento, etc.)
Security
Facilitates Indian Language Help
Hostingraja
Hostingraja is also one good domain name and hosting provider. It has come in our top 5 list because of its excellent services and hosting plan. It provides plans such as domains, hosting, VPS, servers, cloud hosting, business email, reseller. If you want good hosting on a low budget, it will also have one good option for you.
Hostingraja Features:-
99.9% Uptime Guarantee
CMS(WordPress, Joomla, Drupal, Magento, etc.)
24/7 Technical Support
Help in regional language
Backup & Data Protection