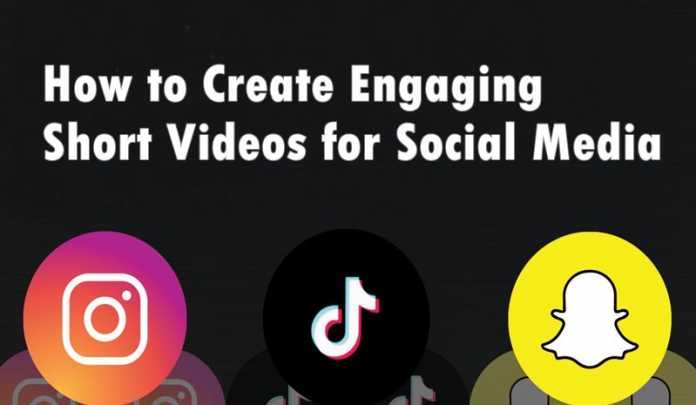 Social media has become a hub of videos in recent times. Whether it be short video tutorials, customer testimonials, or funny videos, if you are a social media user, you can barely stay away from videos. The popularity of short videos on social networking sites is increasing every passing minute. And so does the number of such videos on social media. That is right! With every passing minute, the number of videos available online is multiplying. If we sum everything up, the essence that remains for businesses is to create engaging content and use videos to present it to the audience. The challenge is not creating a video. But, the challenge is to make it engaging and creative to attract more eyeballs.
Five easy steps to get a creatively engaging video
Creating an awe-inspiring that earns engagement and conversion is the ultimate goal of a video creator. But, the problem lies in planning and implementing a strategy to get that goal achieved. Throughout this entire process of framing, creating, and editing a video, there exist challenges at every step. In this blog, we are covering five steps that will help you create an engaging video to ace your social media strategy with visually appealing content.
Idea is everything
Whether we talk about multinational businesses or a viral social media video, it all starts with an idea. The idea is everything to get more attention and engagement. Your envisioning power is the first step in generating traffic from your videos. Brainstorming ideas for video is the same as deciding the blog topic. It takes time and effort, but those efforts are worth spending time and money on. The video idea helps the audience assess whether to watch a particular video or not.
Brainstorming ideas for a video can be fairly easy when you keep track of your online activities like blog posts, social media content, and others, and analyse the best performing content. Doing so will present you with a clear picture of your audience's preferences and set a road map you can choose to reach more viewers.
Set a blueprint of your strategy
From deciding on a script to finding a suitable video maker online, you must have everything planned even before you start filming the video. Having a blueprint of the strategy handy can save you time, energy, and money when you dive into filming/animating a video. While creating a blueprint of your video-making plan, consider a SWOT analysis to capitalise on the opportunities and strengths and stay wary of threats and weaknesses. Moreover, thorough research on competitors' video content would give you plenty of food for thought.
For a mistake-proof plan, we would suggest storyboarding your script beforehand. The storyboard can help you visualise the video and allow you to set a smooth flow of crucial aspects of a video.
Lights, Camera, and Record!
After the whole theory and analytical part. The fun and on-the-ground part, recording, is here. All thanks to some technological advancements and smartphones on every hand, creating engaging and high-quality videos are way more straightforward than ever. Nowadays, you are allowed to have a low budget to purchase expensive equipment and cameras. The powerful tool is your pocket, your smartphone. You can use your phones to record your videos, and you will eventually end up with a creatively engaging video. However, a little investment in the tripod will not hurt your low-maintenance video-making strategy. A tripod can help you create a professional-looking video and keep the quality bar high.
Additionally, while recording a video, ensure to find good lighting and use microphones. As per the demand of your script, the need for the lighting may change. Hence, make sure to check the natural and artificial light while shooting.
A suitable background will help you prevent users from getting distracted by unnecessary occurrences in the unplanned background. An aesthetically pleasing background can deliver a seamless and professional video.
Edit
The rectification phase begins here. You are allowed to make some mistakes while recording or downloading a video, as long as you are likely to get the time and resources to rectify them. The prominent player at this stage is a video maker online. Once you begin your hunt to find a suitable video maker/editor, you will get to know that the problem does not lie in the inadequacy of available options. But, in the plethora of the same. In simple words, choosing one video editor from thousands of available options often confounds businesses.
To choose the most suitable online video editor for your business, you can list all the required features after discussing them with your editing team. And can match your requirements with the online editors' offerings.
Share your videos with the right audience.
The ultimate destination for your video is the social media feeds of your audience. But, such miracles do not happen effortlessly. Before you learn to run, you need to know how to walk. Similarly, before posting your video on any social media platform, you need the most suitable platform to post your video on. Social media platforms are diverse in terms of audience demographics, reach, and features. Hence, to select a desired social media platform, you must know your target audience and desired features.
After deciding on the social media platform, now is the time to schedule your content and post it using the right set of hashtags and caption content.
Pro-Tip
No matter which social media platform you have selected, consistency is the key to ace a video marketing strategy and optimise it to get the maximum number of views and clicks/conversions.
To Conclude
This blog has presented a five-step process of creating an engaging short video for social media. However, the digital world is dynamic and unpredictable to a great extent, making a one-size-fits-all strategy is next to impossible. The best thing you can do is try your hands on new strategies while keeping the above steps in mind. In that way, the risk of risking it all will be low, if not eliminated, and you will enjoy your creative freedom.
Get right into creating engaging short videos! Add colours to your boring social media profiles with engaging videos.