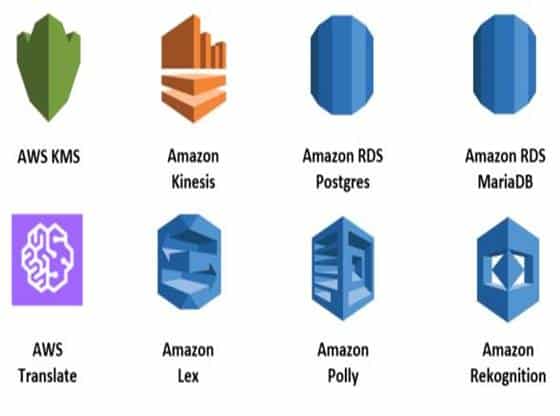 TOP 7 AWS SERVICES OF 2019
Have you seen all the services that Amazon offers? Here we will bring the popular AWS service. Below you can find the fantastic list of the top AWS providers. In case you've your application or database on the AWS Cloud, then these are the must-have services that will make a top-class infrastructure. Are you planning to move to AWS? We may help you find the best aws services.
1. AMAZON S3 SERVICE.
What happens to my private data in the cloud? Well, Amazon S3 gives us relief whenever we talk about data, because they have an infrastructure. Additionally, to intelligently distributing data in different regions, they also have integrations like PCI-DSS, HIPAA / HITECH, FedRAMP, our data will never be compromised.
2. AMAZON EC2.
Forget the expensive servers with this Amazon service; you can enable virtual machines and handle other characteristics of servers, like storage, security, ports, etc. With Amazon EC2, you may create servers within a few minutes with your favorite OS.
3. AMAZON ELASTIC BEANSTALK SERVICE.
This is the most attractive service for developers. If you don't want to handle the infrastructure of your website. It is reasonable since its maintenance becomes tedious and difficult to solve any difficulty. AWS Elastic Beanstalk relieves this; developers no longer need to handle the infrastructure and concentrate on developing their applications or applications.
4. AMAZON SNS.
Going right back to the developers' difficulty, AWS offers us a very particular notification system that provides integration with any form of application, be it PHP, Python, Node, etc. With Amazon SNS, we might send notifications to our customers on any platform, whether it's web or cellular on iOS or Android.
5. AMAZON VPC.
Is my info at risk in the AWS Cloud? The answer is NO because of the private network. In the cloud, your info will only be available to the people or systems that are authorized. AWS VPC, you may create a private virtual network wherein your whole IT environment (infrastructure or solutions ) will live completely isolated from the external world. This way, your info is free from exposure.
6. AMAZON RDS.
Amazon helps us to make our data infrastructure less complicated, which is the reason why it supplies us with RDS support. But what's it? With this service, we might have dedicated instances for databases in only a matter of minutes, entirely handled by the AWS service group, and able to support multiple database engines like SQL, PostgreSQL, SQL Server, etc…
7. AMAZON CloudFront.
Have you asked yourself how fast your site is? Whenever your customers connect, do they've to wait around for seconds to start the page? With the Global CDN service is accountable for controlling your stresses all of your content, delivering it, and presenting it economically. With minimal latency and with its integration with a few other AWS services.
It is not a complete list of the AWS providers; AWS has many services that surely fit perfectly with your projects. That is why we have decided to make this list we hope you find helpful or we think are needed for your infrastructure. Our principal objective is to help our customers to know and integrate new technology, and we might keep moving forward together.