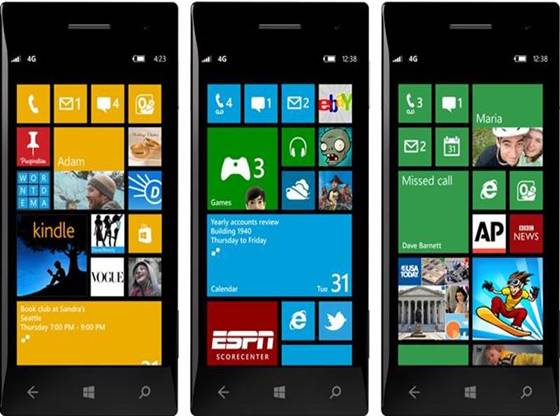 Hey, guys if you have a windows phone then you definitely going to love these Top 10 Apps for Window Phone. As you know, windows don't have the large market share as Android and ios have, but still, windows phone had some quality feature like clean visual, superb touch and live tile widgets. All the above feature make windows phone different from other smartphones.  Windows store also made lots of improvements regarding providing quality apps to their customers.
So here we create a list of top 10 apps for windows phone from all categories like utilities, Music, and productivity this make easy for you to find your favorite apps. Which one is your favorite Windows app? Please, feel free to share and comment below.
The file is a free app and it functioning is very much similar to the windows explorer. The app used for managing files or documents on your windows phones. With this app, you can get easy access to the files stored in your phone memory or sd card. It also supports features like creating a new folder for organizing data. The all the essential features like copy, rename, move and delete are present in this file manager.
2.TrueCaller
Truecaller had a rich collection of all the contacts of its users from all around the world. The app easily identifies unknown incoming calls and tell you all info about the caller. Community-based spam list checks the unknown call and warns you against spam. Truecaller had over 250 million users worldwide. Live Caller ID feature shows you who's calling even for unknown numbers which not stored in your phonebook. Automatic Block feature for unwanted calls from telemarketers and spammers. Enter any number in a Search box and see who it belongs to also you can search for people with their names.
A pdf reader is one of the essential apps you can't avoid having a pdf reader. The pdf reader must be needed for launch, read and bookmark your pdf files. This app also has a feature to share the pdf files on social networks. Zoom in the pdf files and search specific keyword on your pdf files. Pdf reader also used for managing previously read pdf files it a had resumable capability to start pdf file where you last left it. Support the encrypted pdf files which are password protected.
Whatsapp is one of the most popular messaging app available for windows and other smartphones. Whatsapp uses an internet connection to send and receive messages and call. You can use Whatsapp for sending messages, photos, audio, video, files and much more. The best part of Whatsapp is that it uses the internet for transmitting and receiving messages, so you don't have to pay charges for every single message or call. You can use Whatsapp for free calling it only uses the data plan, so it is way cheaper than the cellular voice plans. Whatsapp gives the advance feature to their customers like you can send encrypted messages to your friend and when your friend received that message then only it gets decrypted.
Facebook is the number one social media platform, and it had over 2.19 billion monthly active users. Facebook covers all the major operating system with its official app, so they provide an official version and a beta version of Facebook on windows store. Facebook allows you to connect with your family and friends so you can get all the latest information about your family and friends. Facebook gives you many features like sharing the image, video, message, and post.
Lumia camera app brings life to your windows camera. The Lumia cinemagraph and Lumia refocus gives you living image feel. For simple point and shot use the auto mode feature and switch to full manual control for full Custom settings. Use the smart sequence for action photography and easily shoot and combine the sequence of photos. The other main feature of the app is Surround sound in video capture mode, continuous autofocus for quick focusing and video trimmer for editing your photos and videos.
If you love to watch streaming movies or tv shows, then you going to love Netflix. The app gives you the freedom to watch your favorite movies and tv shows while on the go. The app provides you safe watching experience with just for kids and family-friendly entertainment shows. On your windows, you can watch 4k ultra HD movies. Netflix allows you to download movies and shows so that you can view them without the internet connection. You can pause and resume tv show and videos without any ad break.
Skype is the best app for high-quality video calling. Skype also had a feature for voice calling and instant messaging. The app gives you all these features for free no matter what device you are using. Skype is available for all the major operating system like windows, android, and ios. The app allows you to connect up to 24 users user in a video call. Send Emoji for different expressions to your friends on live chat. Skype allowed you to transfer 300 MB per file so that you can easily share photos, videos, and documents to your family and friends.
Spotify is the best app to tune in to your favorite artist and albums. In Spotify, you can create your own playlist, or you can tune in to any other ready-made playlist. Spotify is a free app for your Windows Phone. Now Listen to your favorite music, anytime and anywhere. With Spotify, you can get access to world-class music. There are many ready-made playlists create for all kind of moods. Spotify gives you fantastic sound quality with the song download and other premium features in its paid version.
Uber is the location-based taxi service app having support in more than 40 countries; With Uber, you can have your very own private driver at your service with just a single click. All the transactions in uber are made through the electronic system, so you don't have to carry cash. Quickly find a reliable ride in minutes without waiting in taxi lines. Add a credit card or master card, and your fare will be charged automatically at the end of a ride. You can also allow paying with cash in some cities.