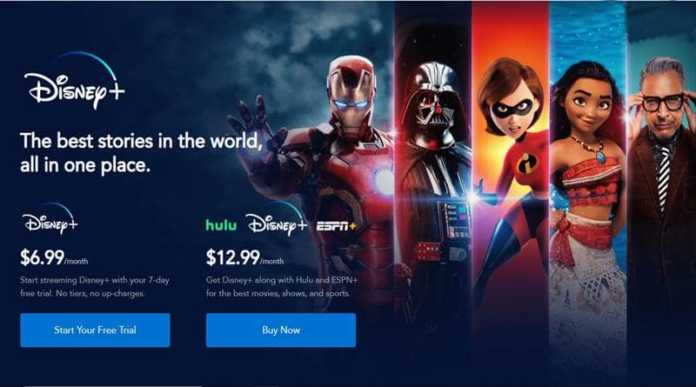 Walt Disney came up with the bang in the on-demand streaming industry. The Disney Plus(disney+) is an on-demand streaming service launched on 12 Nov 2019 in the US. The worldwide roll-out must be expected in the next two years. The service already seamed as a big success with over 24 billion subscribers till November end.
The service now seems like a vast content library with Disney content, including Pixar, marvel studios, and 20th-century Studios. Subscribe to Disney plus bundle and watch all the exclusive Disney, Hulu, and Espn Plus content in just $12.99/month.
What is Disney Plus?
Disney Plus is a dedicated streaming service to watch content from Disney, Pixar, Star Wars, Marvel, National Geographic, and much more. The service had a huge content library to watch movies, shows, originals, documentaries and much more. Subscribe to view and download high-quality content without any ads.
How to Get Disney Plus on My TV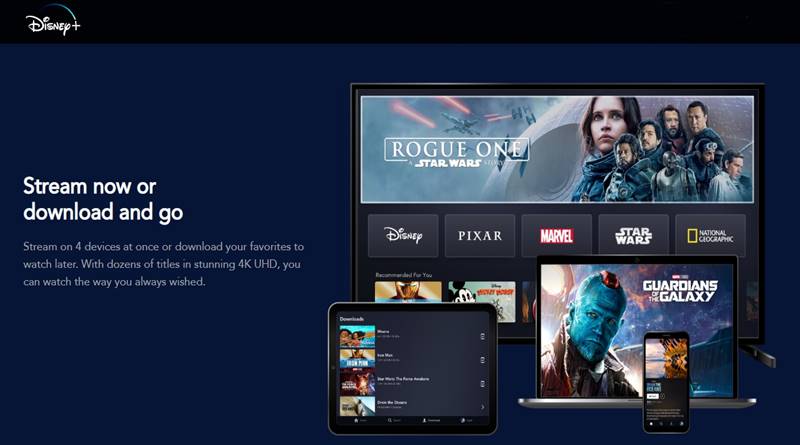 The Disney Plus is now available for all the popular smart devices. You can use your computer, smartphone, tablet, or TV to watch Disney plus. Here we can take a look at all the available options to watch Disney plus on Television.
Watch Disney Plus on a smart TV
Smart Tv is a great way to watch Disney plus programs. Check out the list of some popular smart TVs to watch Disney Plus programs.
Samsung TVs
If you owned a Samsung TV after 2016, there is a great chance that you have an inbuilt Disney Plus app. The Samsung TVs with Tizen operating system supports this service. Update your Os to watch the latest application support. Right now, the built-in Samsung TV browsers don't support Disney plus service.
LG Smart TVs
From the year 2016, LG TVs starts its support for the Disney Plus services. You can watch Disney plus if you purchased your TV in 2016 or later with WebOS 3.0 or later.
The inbuilt browser and LG NetCast are yet not supported by this service. Connect to the high-speed internet service to watch 4K Ultra HD and HDR content.
Android TV
Disney Plus Supports a wide range of Android TVs and set-top boxes. Download and install the Disney Plus android App to watch exclusive content. Update your android device to OS version 5.O or higher for better compatibility. The list of some popular android TVs is Sony A1E Series, Phillips Razor Slim 4K UHD, TCL Series, and Hisense H9E Plus TVs.
Roku TV
The wide range of Roku devices supports the 4k Ultra HD and Dolby Atmos, depending on the functionality. Watch any 4k Ultra HD and Dolby Atmos content if you have a compatible Roku device. Check out the list below to find your Roku device supports Disney Plus or not.
Supported Roku Devices
| | |
| --- | --- |
| Roku LT (2700X) | Roku 3 |
| Roku 2 | Roku 4 |
| Roku Express | Roku Express+ |
| 4K Roku Premiere | 4K Roku Ultra |
| 4K Roku Ultra LT | 4K Roku Premiere+ |
| 4K Roku Smart Speaker | Roku Streaming Stick |
| Roku TV | 4K Roku Streaming Stick+ |
Non-Supported Roku Devices
| | |
| --- | --- |
| 2400X | 3000X |
| 3050X | 2500X |
| 3100X | 3400X |
| 2450X | 3420X |
Watch Disney Plus With Game Consoles
Gaming consoles have their own apps for streaming online content. So now, you can use PlayStation or Xbox One to watch Disney Plus Content. The supported Xbox one and PlayStation devices are listed below:
Disney+ supports the following Xbox consoles:
Xbox One
Xbox One S
Xbox One X
Disney Plus supports the following PlayStation models:
PlayStation 4 Pro
PlayStation 4 Slim
PlayStation 4
Watch Disney Plus by Casting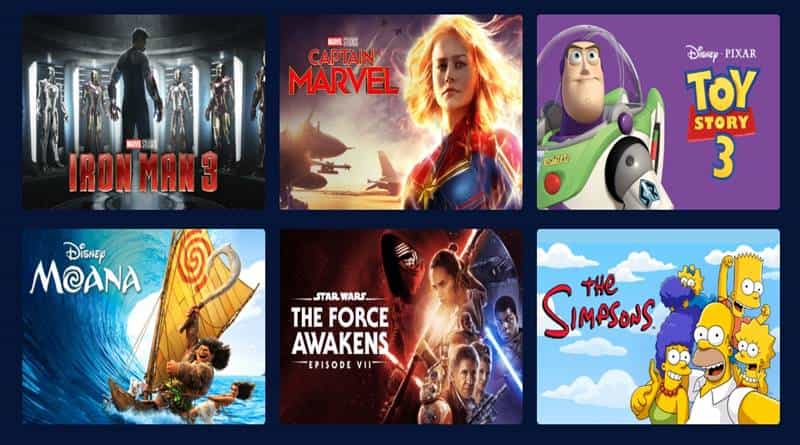 It's easy to watch any Disney Plus shows by Casting it on TV. You can use your smartphones and tablets to cast. Cast with your iPhone/iPad Operating system 11.0 or later. Android users must require OS 5.0(Lollipop) or later to install and Cast Disney Plus.
There are some other popular options available for wirelessly stream Disney Plus.
1. Chromecast – It supports casting form google Chromecast devices, google android devices, Google chrome browser, and TVs with inbuilt Chromecast.
2. AirPlay – Use airplay to watch Disney plus on tv compatible with airplay 2, 3rd gen Apple Tv, or Apple TV running on tvOS 11.0 or higher.
Other Popular Devices to Watch Disney Plus
Apple TV – Disney+ is supported on Apple TV 4K and Apple TV HD running on tvOS 11.0 and later.
Chromebook – Disney Plus is working fine with Chromebook. Download the Disney plus android app or use Chromebook native browser to run Disney Plus.
Amazon Fire Tv – All the Amazon Fire Tv devices compatible with the Disney Plus service. Just download and install Disney plus app form the app store to watch Disney content.
Conclusion:-
Disney Plus is an excellent service to watch online content in high definition. Here we mentioned some popular ways to watch Disney Plus programs on your TV.