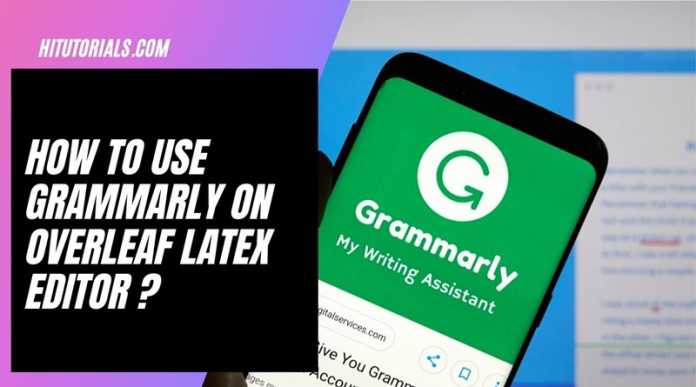 Writing a professional document, one can least expect grammatical mistakes. Grammarly is the most advanced AI tool to find out and correct grammatical errors. If you are using overleaf and don't know how to use Grammarly with it, then this article clears all doubts about using Grammarly with overleaf. Overleaf is a popular latex editor use to create documents like an academic journal, formal letter, resume, thesis, presentation, and much more.
The tool we are going to use for this purpose is Grammarly extension. It allows you to integrate and correct errors on different websites. Grammarly extension is available in chrome, firefox, opera, and edge browser. Suppose you don't have the above-mentioned browser, then first install one of them before continuing. Once you have the browser, then follow the below steps to integrate overleaf with Grammarly Premium or Grammarly Free.
Steps to Integrate Grammarly on Overleaf
Here we are using chrome for this purpose, but you can use the browser of your choice.
1- Open up your Chrome browser and go to the Chrome Web Store. Use the link to go to the store https://chrome.google.com/webstore/.
2- Look for the search bar and type in "Grammarly for chrome" after that, hit enter.
3- Click the first extension, which is offered by grammarly.com.
4- Once the new page is opened, select the "add to chrome" option, and a pop-up will ask to add the extension.
5- After clicking the add extension, it will be automatically downloaded and added to your browser.
6- Now, a green Grammarly icon will appear at the top right of your browser screen. Click the icon and login into your Grammarly account.
7- After that, Go to Overleaf.com and login to your account.
8- Choose the latex editor template and start typing your document; you will find that Grammarly starts suggesting your document's errors.