The most awaited Instagram dark mode for android is released officially. This dark theme is beneficial for late knight Insta visitors. The feature is mainly developed for comfortable viewing at the knight. It is also going to reduce our eye strains, which we feel while watching a white screen. As research suggested, it may also helpfull in reducing power consumption.
Dark theme is the latest trending feature seen on different iOS and Android applications. The application like Twitter, Gmail, chrome, and Facebook already providing this feature to their users. The dark theme is released for both Android and iOS devices. If you are using iOS, read here to get a dark mode of Instagram on iOS devices.
So if you already downloaded the latest Instagram application and didn't know how to enable dark mode. Read the full article to get the Instagram dark theme.
Requirements for Instagram Dark Theme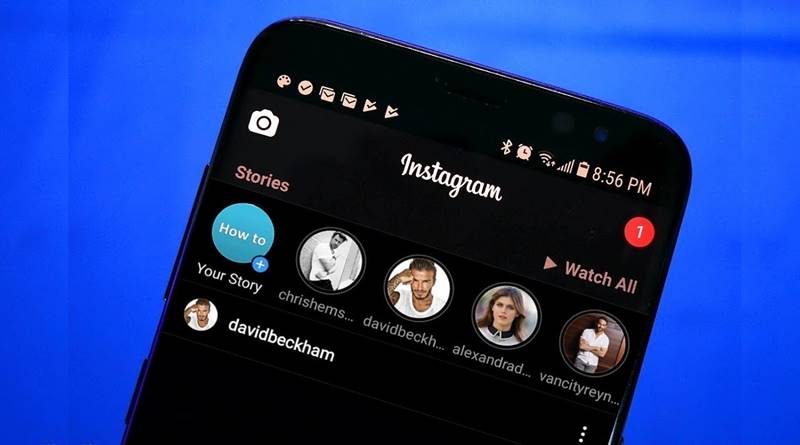 If you like to use the dark mode on your android or iOS phone, then your phone must fulfill the two basic requirements.
1. Update Instagram
Open the play store and update your Instagram to the latest version.
2. Android 10
To enable dark mode, you must require android 10. So if you don't have android 10, read here how to update the android phone.
How to Get Instagram Dark Mode on Android
So if you fulfill all the above requirements, you can easily turn the Instagram dark theme. Instagram didn't have any inbuilt feature to enable the dark mode. So for enabling the dark mode, you need to change the system settings of your latest android 10. Follow the steps below to enable dark mode on android.
1. Open Settings
Search and open the settings of your android phone.
2. Tap display
In settings, look for the display option and tap it.
3. Select Dark theme
In the display, choose the dark theme option.
By following these simple steps, you can enable an Instagram dark theme on your android phones.
Conclusion:
We think the Instagram dark mode is easy to apply, and you should give a try to this feature. It has been better if Instagram lunches the dark mode for lower-end Android devices.