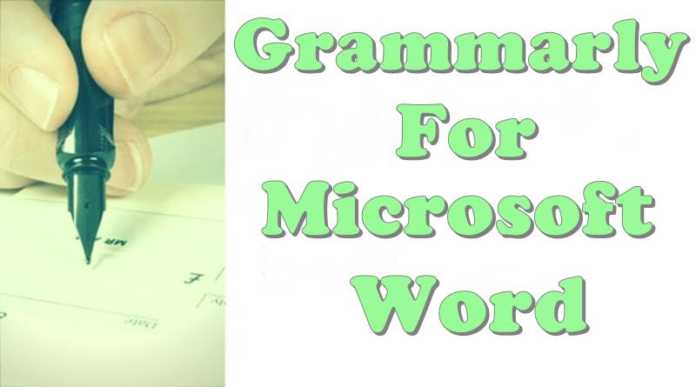 If you are wondering how to use Grammarly in Word? Then here we wrote a complete article on how to use and get Grammarly on MS Word. It is a useful writing tool that is now available as an add-in for Microsoft Office.
We highly recommend this writing tool for students, writers, and bloggers. Grammarly is a best in class service for fixing your daily writing mistakes.
Grammarly uses artificial intelligence to find errors in the documents. The AI-powered product currently using machine learning and deep learning technology.
The AI supports this tool for correcting 1000 different types of spelling and grammatical errors. In recent times Grammarly appears as one of the most innovative companies of this decade.
Use Grammarly on Microsoft Word
So this post is all about detailed steps to integrate and use Grammarly on Microsoft Word. Now, if anyone of you thinks why to use Grammarly in Word? Because Word already has an error correction tool!.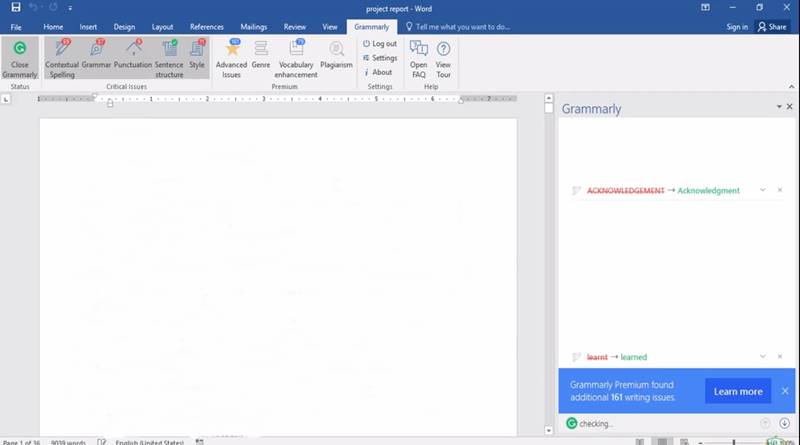 Let me clear that Grammarly is way beyond from only an error correction tool. The app had many advance features like plagiarism checker, proof-reader, spelling, and punctuation error checker. Therefore using Grammarly with Word has gained immense popularity.
What is Grammarly?
Grammarly is an AI tool for detecting and correcting writing errors. The app is developed in 2009 by Ukrainians Alex Shevchenko, Dmytro Lider, and Max Lytvyn. Grammarly uses algorithms to flag errors and suggestions on the given text document.
The app is used to check wordiness, punctuation, spelling, and plagiarism in the given text. It can be used as software on windows and mac. You can also use it as a browser extension on chrome, opera, and firefox. Check the best ways to get Grammarly premium free.
How to get Grammarly on Microsoft Word
Grammarly introduced an app(add-in) for Microsoft Word. This app helps you get all the Grammarly features within Microsoft Word. The app nearly solves the problem of writing and then submitting documents in different places.
It creates Word as all in one app for writing and correcting errors. Follow the steps below to get Grammarly on Microsoft Word.
1. Search On Browser
Open your computer browser and visit Grammarly from this link.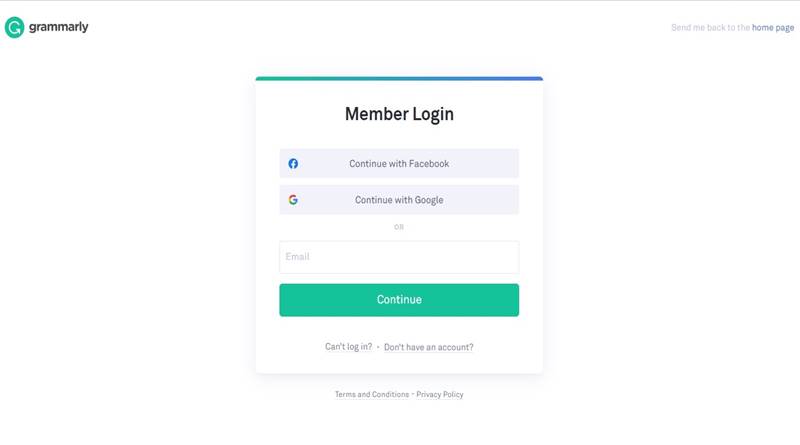 2. Login or Signup
Login if you already had a Grammarly account otherwise signup for a new account. You can signup for Grammarly premium or free version.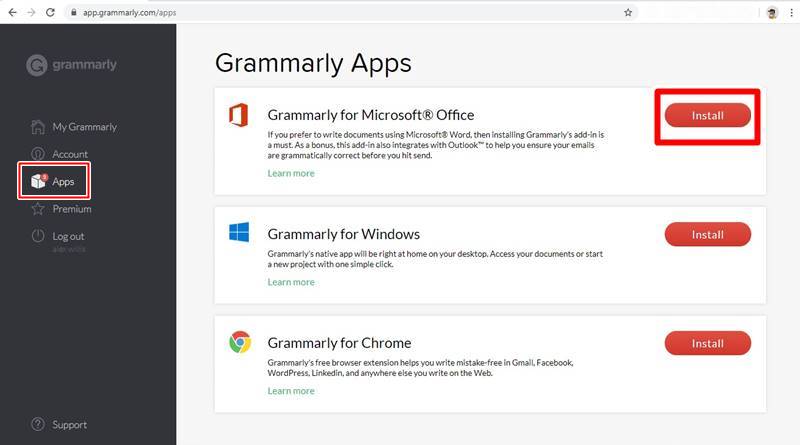 3. Visit App Section
After a successful login visit to the app section on the website.
4. Download Grammarly Add-in
Click the install button in front of the Microsoft office label to download Grammarly add-in.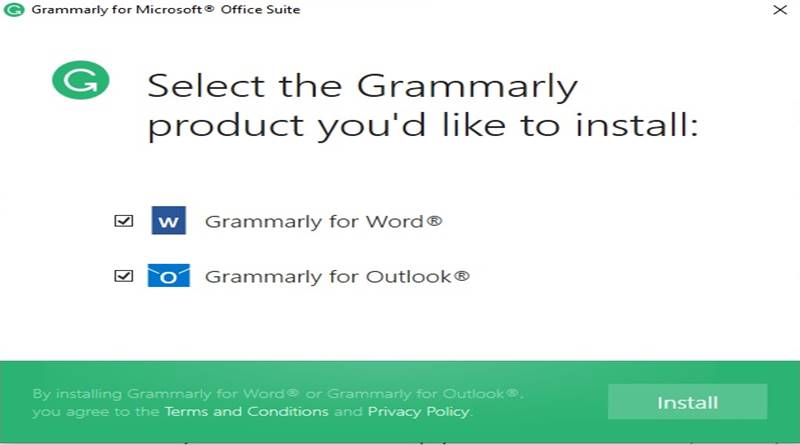 5. Install Add-in Word
After successful download opens and installs the add-in on your pc. Make sure Grammarly for chrome is checked while installing.
How to Use Grammarly in Word
Grammarly is an excellent tool to use with Ms word. The integration of both apps is a great help for the regular MS word users. Follow the steps below after installing the application.
1. Open Microsoft Word
Open Microsoft Word and click the Grammarly tab at the top.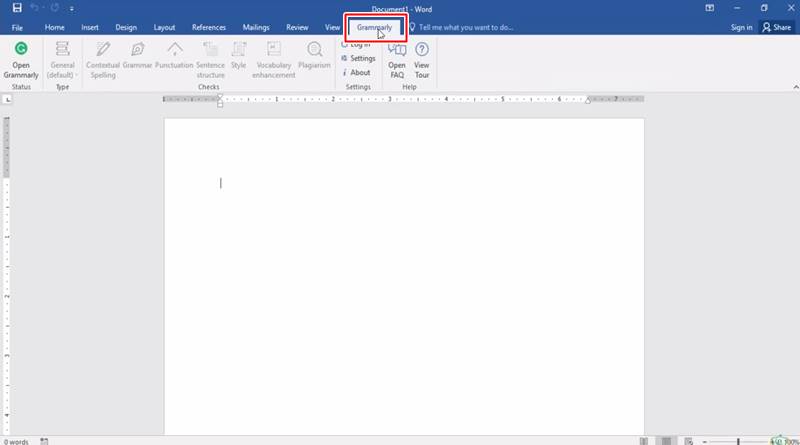 2. Click Grammarly Icon
Click open Grammarly icon at the top left to open the login window.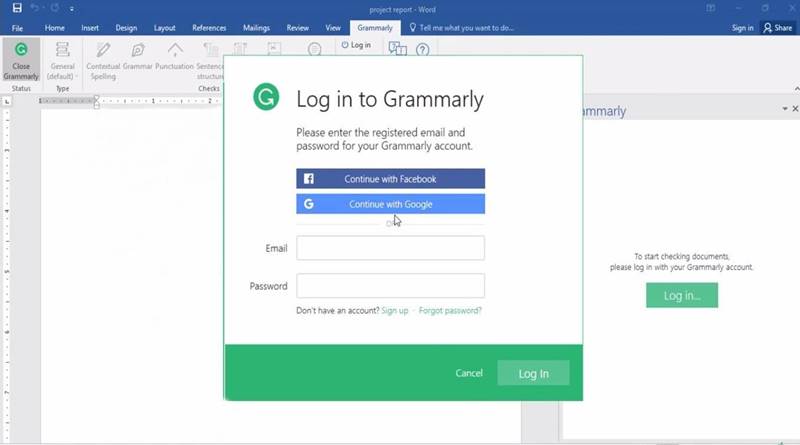 3. Login to Grammarly
Enter your login information when the popup window appears. Enjoy the Grammarly app on Microsoft Word after a successful login.
How to Enable the Inactive Grammarly Add-in
If you disabled the previously installed add-in? Then follow the steps below to enable inactive Grammarly add-in.
Firstly open the Microsoft Word.
Click on the file at the top.
Open the Options tab from the list.
Choose the add-ins from the Word options.
Select the COM Add-ins in front of manage and hit go.
Check the Grammarly from the showed options and click ok.
FAQ
How do I download Grammarly?
Click the given links to download Grammarly for windows, Grammarly for Microsoft office, and chrome extension.
Is Grammarly free for students?
No, the premium version is not free for students. But you can get a premium account if your institute subscribed to Grammarly Edu.
How to use Grammarly on Word in Mac OS?
No, currently, Grammarly does not provide MS office add-in for Mac operating system. But you can use the native appl on mac Os.
Conclusion:-
We think Grammarly is a great tool to have for your daily writing needs. It is not a total replacement for a human editor, but it can help you to improve your writing skills. So if you are working long on Ms word. Then using Grammarly in Word must be a big booster to reduce some workload.